Gamebore
Black Gold Game UER 12Ga

FREE DELIVERY | If you order 1,000 or more Black Gold Game UER (Excludes High Carriage Zone; any non BGG UER slabs will be charged at normal price)
NEW for the 2023 game season, the latest addition to Gamebore's Powerhouse Division; Black Gold Game UER – Ultimate Extended Range

Incorporating Gamebore's new full-cup Bio-Wad with added density, allowing it to travel even further with the shot still enclosed, creating tighter patterns at distance. The Bio-Wad integrates Quad Seal technology – Gamebore's exclusive, four-ring gas seal for improved overall ballistic consistency, reduced recoil and increased striking energy.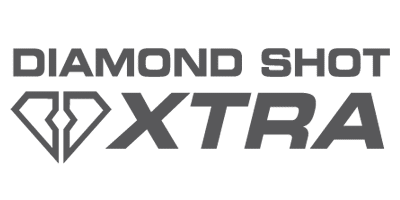 Advancing the Lead pellet yet another level, with added antimony and graded even further than Gamebore's renowned Diamond Shot in their purpose built, on-site grading facility. The result; producing the optimum in both sphericity and aero-dynamicity, in every pellet.

Bio-Wad degrades over 10x faster than any traditional fibre wad on the market and fully biodegrades in 30 days.
---
| Sale | |
| --- | --- |
| Weight | 13 kg |
| Gauge | 12 |
| Load/gms | 36 |
| Shot Size | 3 |
| Wad | biowad-qs |
| Non-Toxic | No |
| Case | Plastic |
| Type | |
| Box Quantity | Box of 250 |
| Muzzle Velocity/fps | |
| Case Length in mm | 70 |
| Brass Length | |
| Quarry | |
| Sale | |
| --- | --- |
| Weight | 13 kg |
| Gauge | 12 |
| Load/gms | 36 |
| Shot Size | 4 |
| Wad | biowad-qs |
| Non-Toxic | No |
| Case | Plastic |
| Type | |
| Box Quantity | Box of 250 |
| Muzzle Velocity/fps | |
| Case Length in mm | 70 |
| Brass Length | |
| Quarry | |
| Sale | |
| --- | --- |
| Weight | 12 kg |
| Gauge | 12 |
| Load/gms | 32 |
| Shot Size | 5 |
| Wad | biowad-qs |
| Non-Toxic | No |
| Case | Plastic |
| Type | |
| Box Quantity | Box of 250 |
| Muzzle Velocity/fps | |
| Case Length in mm | 70 |
| Brass Length | |
| Quarry | |
| Sale | |
| --- | --- |
| Weight | 12 kg |
| Gauge | 12 |
| Load/gms | 32 |
| Shot Size | 4 |
| Wad | biowad-qs |
| Non-Toxic | No |
| Case | Plastic |
| Type | |
| Box Quantity | Box of 250 |
| Muzzle Velocity/fps | |
| Case Length in mm | 70 |
| Brass Length | |
| Quarry | |